What is Celebrate Recovery?
Celebrate Recovery is a biblical and balanced program that helps us
overcome our hurts, hang-ups, and habits. We all have hurts, and if we
don't walk through them authentically with Jesus, we can get hung-up and
pursue destructive habits. Celebrate Recovery is a safe place to work
through these hurts, habits, and hang-ups without judgement. This
Jesus-centered 12 step program is open to anyone in the Nixa, Ozark,
Springfield, or Branson areas looking for freedom.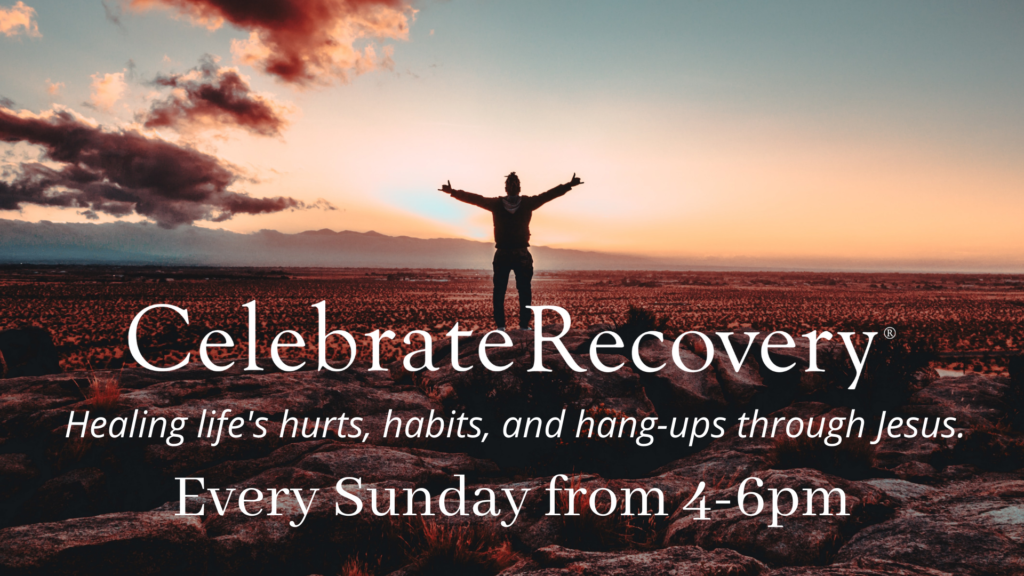 Who is Celebrate Recovery for?
Anyone struggling with any issue that causes disruptions in relationships with God and others can benefit from Celebrate Recovery. It's not just for people with drug and alcohol addictions. Men and women from all walks of life come to Celebrate Recovery to gain freedom from pornography addictions, video gaming addictions, food addictions, eating disorders, codependency, gambling addictions, sexual addictions, victims of physical abuse, victims of sexual abuse, victims of emotional abuse, anger, self-worth issues, control issues, grief, financial struggles, love and relationship issues, mental health issues, and the list goes on.
What happens at Celebrate Recovery?
There are 3 main components that make up the Celebrate Recovery program.
Large Group
Large Group is where everyone meets together to hear either a recovery centered Bible based teaching, or a personal testimony of a changed life. We consider this a "shoulder to shoulder" experience.
Open Share
This is the time we break into separate gender specific groups where each person is safe to share their struggles and victories with others who share similar hurts, hang-ups, and habits. We consider this a "face to face" experience.
Step Study
It has been said "you go to a meeting to feel better, but you work the steps to get better." Step Studies are a safe place to work through the Jesus-centered 12 Steps in a gender specific group. Step Studies are a minimum 9 month commitment, and these meetings take place on different nights of the week. This is the place where the "why" behind addictions and behaviors can finally be uncovered, and freedom can be found. We consider this a "heart to heart" experience.
Our Schedule for CR
CR meets every Sunday at 4:00 PM at Countryside Christian Church. Childcare is provided for nursery through 5th grade at no cost.
4PM – Large Group Time
Hear a lesson or testimony of God's work through CR!
5PM – Share Group Time
Share groups are available for adult men (mixed issues), adult women (mixed issues), and teen girls at this time.
6PM – Dinner (no charge)
CR is for everyone, so bring the Family!
Celebrate Recovery is not only for adults. We also have programs designed to address the needs of children of all ages, including teens. These recovery programs (Celebration Place, and The Landing) are based on the Celebrate Recovery principles, and are age-appropriate. CR is perfect for the entire family!